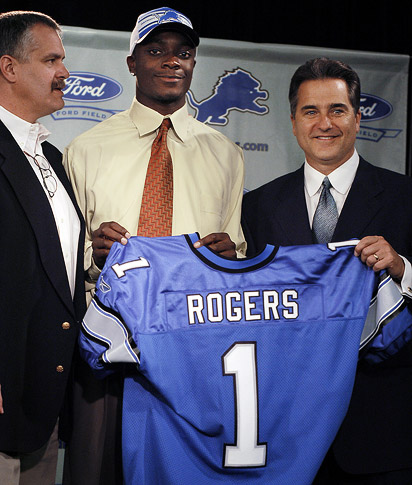 Former Detroit Lions WR and draft bust (chosen 2nd overall in 2003 draft) was
arrested yesterday afternoon on DUI and driving without a license.
This continues his freefall from NFL limelight to being out in after three seasons battling collarbone injuries and marijuana use. After that his substance usage now including pills spiraled to a domestic dispute which led him to sober up.
He appeared ESPN Outside the Lines recently discussing his playing days and marijuana use.
While his playing days are over and admitted to every substance use can Charles Rogers able sober himself up?
What a fall from grace.